No one has talked to me about making Father's Day plans this year. And it's little wonder since this is the first Father's Day I will spend without an opportunity to speak to my father.
It's been nearly five months since he died. While the grief is not constantly at the surface, the hurt has settled into my soul, ever-present and never far.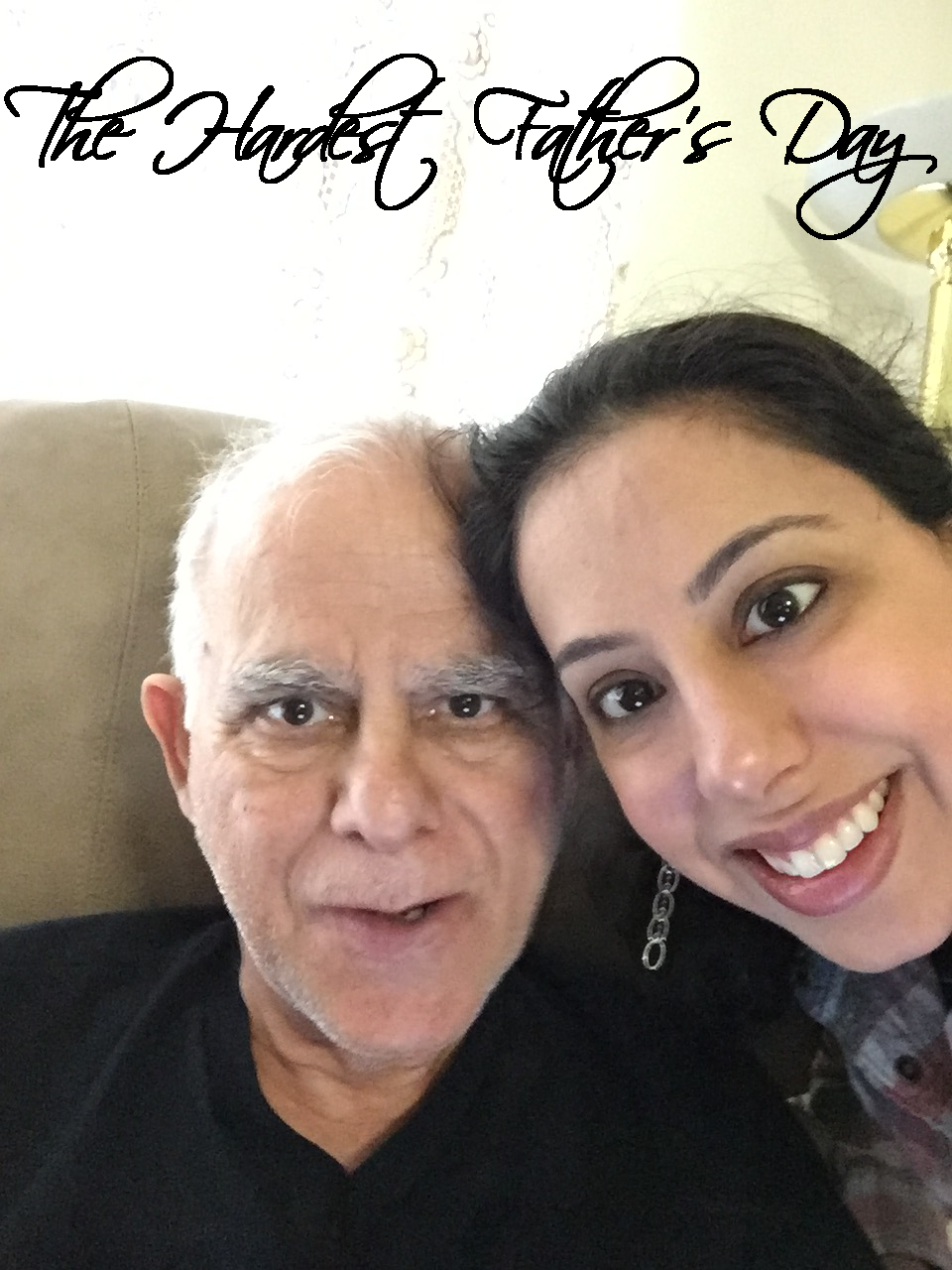 Here are the words I spoke at his funeral:
My father worked hard all his life, but the things that mattered the most to him were his community, his family, and his belief in God.
Many of you know him as a joyous man, and that is how I think he would like to be remembered, with laughter, rosy cheeks, and a sparkle in his eyes, not with sadness. Papa loved to celebrate: many of you remember him dancing, whether at a party or at my wedding, but he also loved to sing parts from his favorite movies. If you never heard his rendition of "If I Were a Rich Man" from "Fiddler on the Roof," you really missed out.
Papa was also devoted to his family. He was close to all his brothers. My cousins all have very fond memories of the time they spent with him. But I don't think they heard the bedtime stories of Aladdin or Sinbad or learned their fractions and percents behind the shop counter. I can count on one hand—with fingers left over—the number of nights Papa wasn't home when I was growing up, or the number of times he happened to be out of town. He was always present, he was always patient, and he has always been my biggest cheerleader, my staunchest supporter.
I have good memories of traveling with Papa, whether road tripping to see the country, or more likely, road tripping from college to a summer internship or my first jobs—he made sure to come and help me get settled in. When he came to spend time with Tara, he got to relive some of his parenting memories with me, strolling her endlessly through the neighborhood just to get her to fall asleep and finding inventive ways to make her laugh. There were times he would call Tara by my name, and I'd like to think I brought him some of the joy I saw in him when he spent time with her.
And then he got sick. The visits slowed. It was the weekend before he was going to come meet Devin for the first time that he was admitted to the hospital with his terminal diagnosis. When he told me, he said "I have lived a good life," consoling me when I should have comforted him. But still, every time I spoke to him, his first questions were about his grandchildren and whether they were well. When I visited last weekend, he made sure to thank the nurses who visited him and wished me a safe journey, even though he didn't have the strength to do or say a whole lot more than that. Genuine kindness drove his thoughts and actions in his dealings with all of us.
And in his commitment to this community, I know that you will stand with us, with me and, more importantly, with my mother as we face the future without him.
Some of you know Papa as a self-taught man. He didn't have a college degree, but he spent his life learning, whether it was custom tailoring, accounting, watch and jewelry repair, or spirituality. Papa often read books, particularly in the evening after work, and he cultivated my love for books by his example. He was thrilled when I started reading "How to Win Friends and Influence People,"saying it changed his life. Seeing all of you here today is ample illustration that he succeeded, that he had an impact.
Papa developed his incredible faith in God through careful study and logic, and I learned religion from animated discussions over dinner with him when I was older, and from his reading me mythology comic books when I was little. It was Papa who pushed me to get an education and, later, a job—to be fully independent—because he wanted to make sure I could always take care of myself and my family. He considered it his most critical mission as a parent and in his life to ensure my independence. He found a lot of peace once he got sick knowing that he didn't need to worry about me. His intense sense of responsibility quietly drove so many of his actions.
It is his devotion to God that makes his loss easier to bear—I know that he is where he wants to be now. We should all take comfort that he is no longer suffering, because he suffered a lot these last few years. And we should learn from his difficult example the importance of preventive care, that if you really don't like doctors, go to see them often so you don't have to see them longterm for something catastrophic.
One thing Papa told me when I was quite little was to always say "bye" or "bye-bye" but not "goodbye." He said "goodbye" was very final, when someone was going away forever, not to return. And I, in turn, have always been very careful to tell people "bye" and not "goodbye" because I always expect to see them again. Today is different, and it is hard to break a habit so ingrained.
So Papa, I miss you and I love you. Goodbye, Papa.