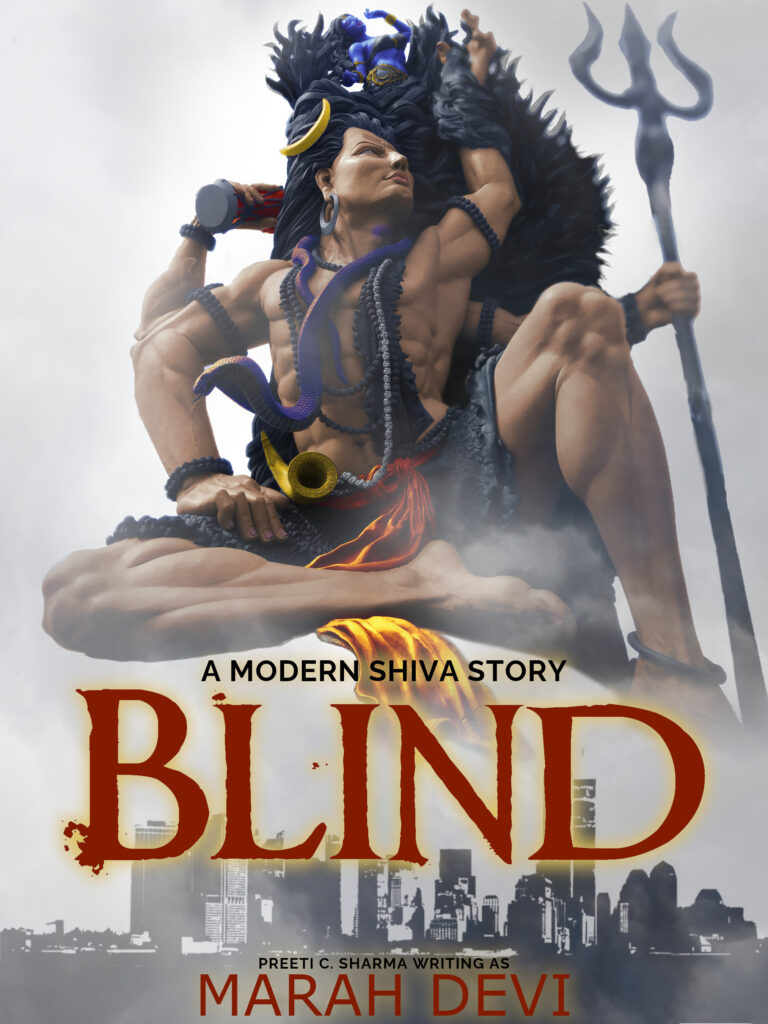 Blind: A Modern Shiva Story
Universes come and go.
Shiva, the god who wields the power of ultimate destruction, outlasts all of them.
He exists eternally and too often alone, always seeking the latest manifestation of Parvati, the other half of his soul.
When the demon Andhaka and his minions threaten Parvati and a women's shelter under her protection, they lead Shiva to his goddess's latest incarnation.
But Andhaka wants power—and Parvati—for himself.
Will the demon, whose gifts leave him invisible to Shiva's vision in the astral plane, succeed in separating Shiva and Parvati in this lifetime? Can Shiva and Parvati prevail over evil once more to defeat Andhaka and find happiness in this incarnation?
Set in the modern day, "Blind" is a short story based on Shiva and Hindu mythology.
"Blind" is available for free when you sign up for Marah Devi's newsletter and available for purchase on Amazon!