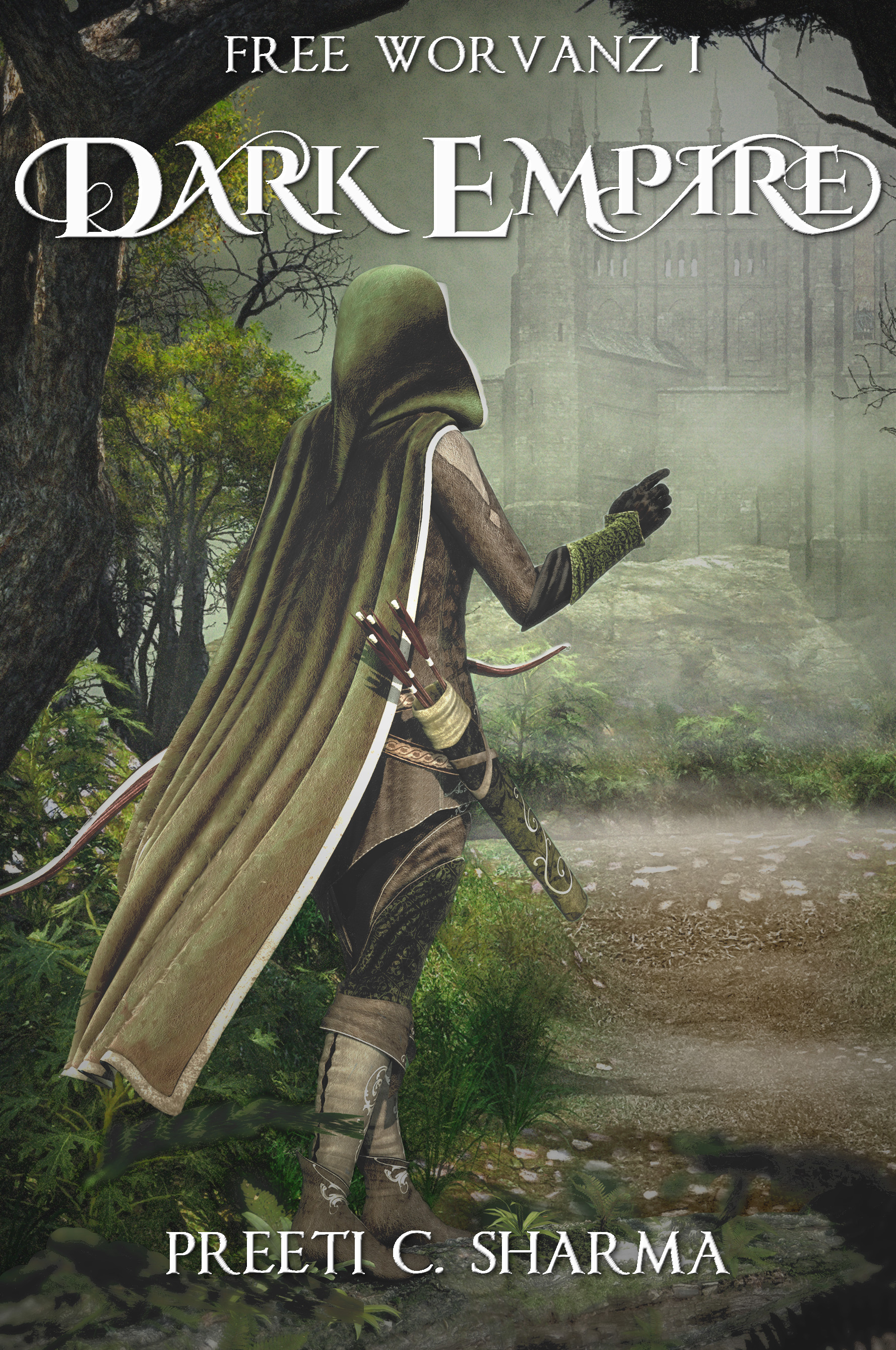 Dark Empire
Free Worvanz I
Del found her calling defending her adopted homeland as a Royal Militia soldier after her cousin, the emperor, banned magic and exiled her family of powerful mages from Worvanz when she was a child.  Her carefully planned future now spirals out of control as her parents arrange her marriage to Tolemius, King of Parrel, and force her to resign her captain's commission in the Royal Militia.  When her best friend sends her a desperate plea for help escaping Worvanz just days before her betrothal to the king, Del doesn't hesitate to abandon the safe haven her family has found in Parrel.
As she journeys into Worvanz, Del finds the home she left behind has become unrecognizable without magic and uncovers a horrible plot, which could mean the end of all magic, not just in Worvanz, but throughout the world.
Buy it now on Amazon!