This is the fourth Father's Day without my dad.
This year I find myself wondering what he would make of the events of 2020 so far…impeachment…worldwide pandemic shutdowns…race riots…murder hornets…locust plagues… I imagine he would have had meaningful words to share and some way of putting everything in perspective.
Papa was a well-read, well-spoken, philosophical, religious man. He loved to tell me stories. From reading the Hindu mythology comics to theatrical retellings of Sinbad and Aladdin and to supplying my endless hunger for new books in different genres, Papa kindled my initial love for reading. As I grew older, dinner conversation sometimes covered a particular lesson from satsang (religious services), complete with examples. In a labor of self-education, he read a massive, 4-volume edition of the Gurugransahib, containing the original Gurmukhi, a Hindi translation, and an English translation.
He urged me to read Dale Carnegie's book and spoke highly of the class. I confess I started reading the book and was excited to tell him (though not as excited as he was that I was reading it), but I haven't finished it. Now I look at the copy on my nightstand and feel nostalgic tears well in my eyes. It would be a good way to honor his memory if I could just finish reading it. Papa always said that the book and the course changed his life.
Of course, Papa also enjoyed watching sports, mainly football, basketball, and cricket, and playing cards, but my memories recall him playing Scrabble, solving crossword puzzles, and teaching me good logic tricks that later helped me with the math portion of the SAT. I still love sudoku and math puzzles, though not word scrambles. When it comes to words, the puzzle that grips my attention is where the word came from, what it means, and how it evolved.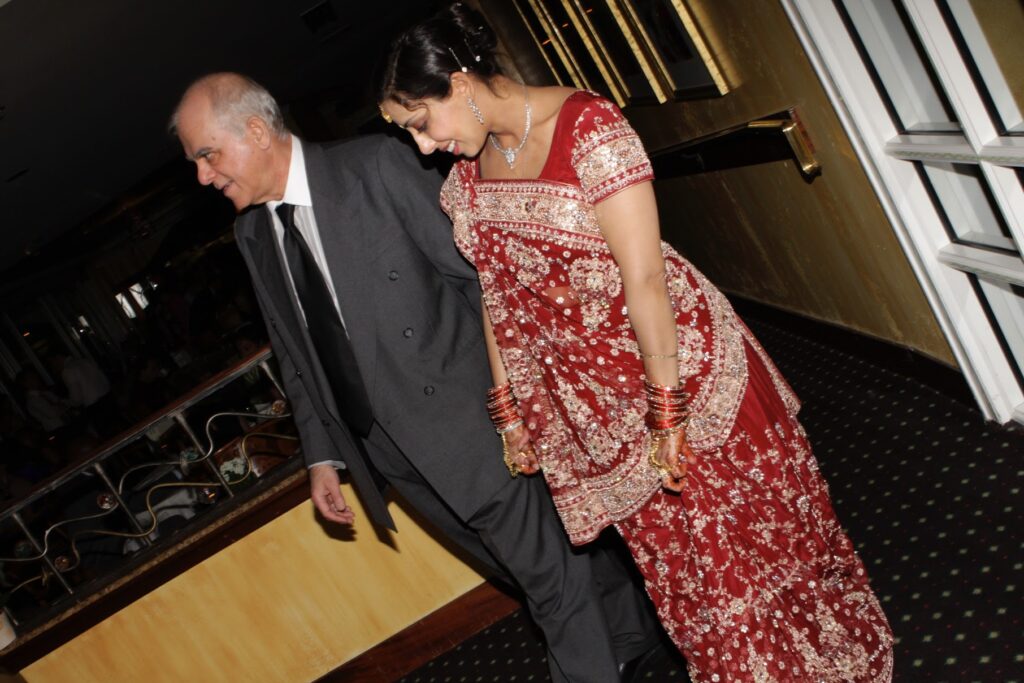 I also find myself coming full circle. My father came to the US, like his brothers did, in the mid-60s travel to sell mail-order custom suits. In a way, learning to do that same work returns me to the roots that brought my family here. I also wonder what he would have to say about my new role as a custom tailor.
This Father's Day, as I celebrate with my husband, my father-in-law, and my uncles, I can tell you that I wrote this post without shedding any tears, though I did blink a few away. I miss you, Papa. Happy Father's Day to you.
Related Posts