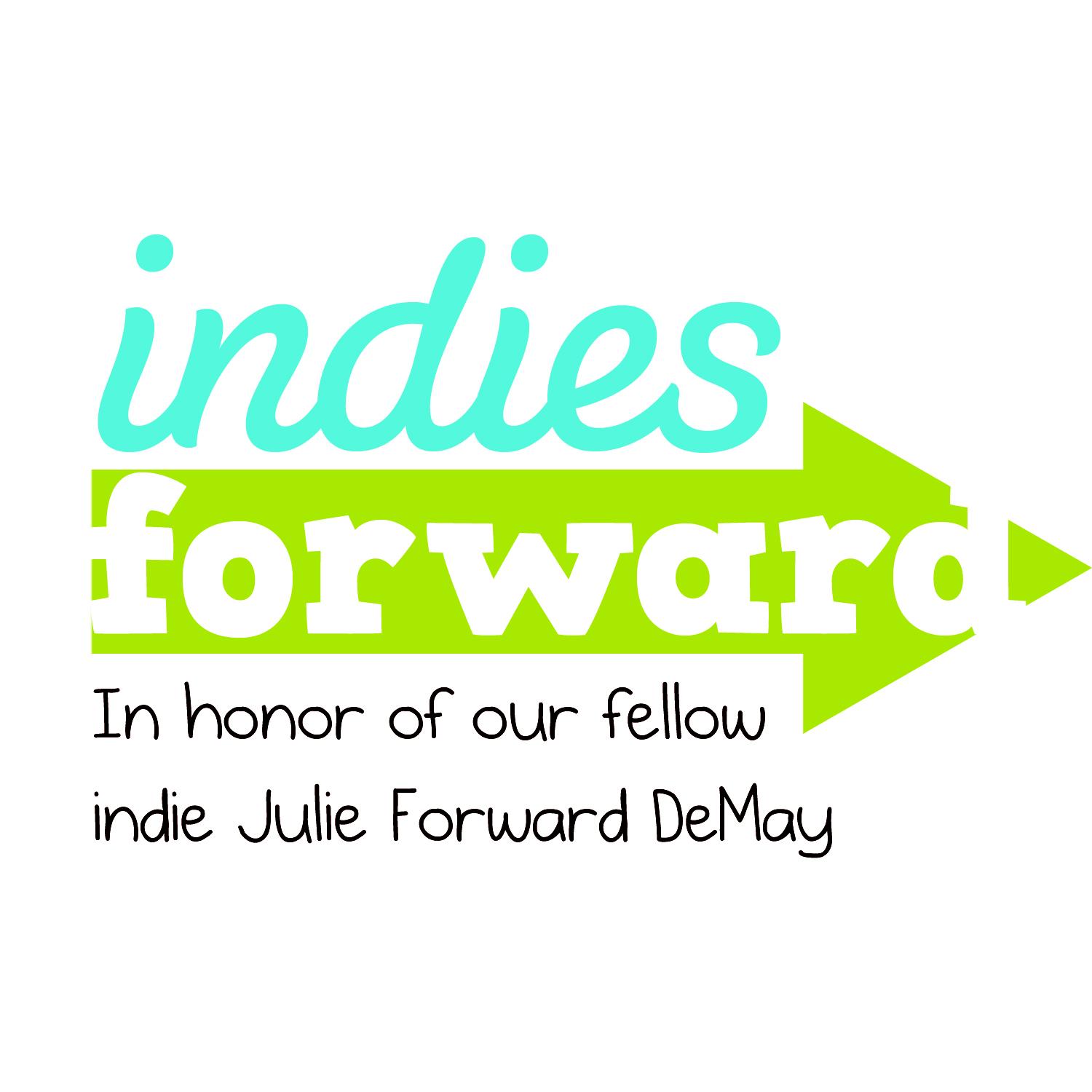 Today's post is in memoriam of an indie author I never met. Her name is Julie Forward DeMay, and she lost her battle with cervical cancer in 2009. She had blogged for the last seven months of her life, and her mother compiled her blog into The Cell War Notebooks and self-published it on Amazon in 2011. All proceeds from this book go to Julie's nine-year-old daughter, Luka. The non-affiliate Amazon link to the paperback book is here.
Since January is Cervical Cancer Awareness Month, Julie's story is especially timely. And as a member of the DuoLit community, I want to do my small part to help promote Julie's book. The blog challenge was this: "write a post about an experience in your life where you were inspired to overcome an obstacle."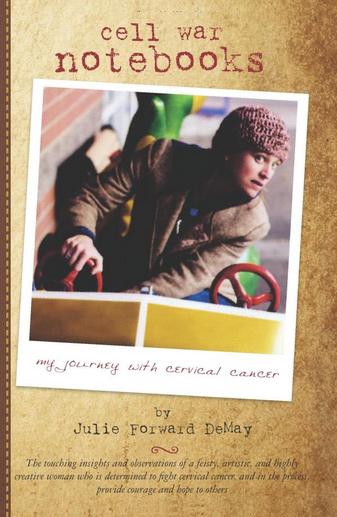 Now, the obstacle I'm going to write about today is not earth-shattering like a cancer battle, but here it is:
In May of 2005, the company I worked for transferred me from a manufacturing role in Houston, Texas, the fourth largest city in the nation, to a corporate job in Baton Rouge, Louisiana. Up to this time, with the exception of two summer internships while I was in college, I had lived exclusively in large cities. My first visit to Baton Rouge to find an apartment left me with a hefty dent in my car door from a poorly positioned security gate and a bad taste in my mouth for this "village" with only a couple dozen interstate highway exits.
Moving to a new city is always difficult, what with not knowing anyone or how to find anything. I started the world's dullest job, working for a supervisor whose approach was too hands-off for my experience level. I had just started to make friends in town and get back into a good rhythm as August drew to a close and the morning radio show began talking about a hurricane. They didn't seem too concerned, so I didn't pay much attention until a friend at church advised me to take the news a little more seriously. Turns out her advice was sound – that hurricane was Katrina.
We lost power for a few days, so I never watched the television coverage of the flooding in New Orleans and the devastation in Mississippi that so shocked the world. Meanwhile, I was learning how to text on my phone, since cellular coverage for calls was spotty at best, and discovering that taper candles provide substantially more light than flashlights when you're trying to shower in the dark. The biggest lesson, however, was how dependent we are on electricity – what do you do with yourself in the evening when you can't turn on the lights after dinner? You can't watch TV, you don't have enough light to read a book, your desktop computer won't boot up, and your refrigerator contents must be dumped. So you go to sleep early, or you make plans at the office to hang out with friends on the porch, since it's cooler outside (in the Gulf Coast summer humidity, no less) than inside.
Overnight, the population of Baton Rouge quadrupled, as evacuees from New Orleans flooded into town. Traffic became a nightmare, as my commute to downtown, usually one of the best aspects of small-town living, went from perhaps 15 minutes to more than 45. Meanwhile the company is catering lunch into the building because downtown is crawling with people, many of them asking for handouts.
My first visit to the grocery store, to pick up some essentials to make electricity-free meals, rendered me speechless. I've never seen a grocery store so bare – no bread on the shelves, no produce in the bins, no milk in the cold aisle…
And through all of this chaos, I'm wondering "What have I done, leaving Houston for THIS?"
My family, watching hurricane coverage on TV and frustrated that only landline telephone calls were going through, began encouraging me to leave my disliked job and "just come home." This refrain continued for the four years I lived in Baton Rouge.
Here I was, in a city I didn't like, working a job I hated, when everything around me went from barely tolerable to…well, the aftermath of a hurricane. The temptation to give it all up, to pack up and go home was great, but I've never been one to admit failure.
Since my circumstances were unlikely to change, my attitude needed to.
So I kept at the hated job and received a transfer in January to another facility in Baton Rouge. That job, though I was initially reluctant to take it, turned out to be the most satisfying work I've ever been paid to do. I rediscovered the library and spent many happy hours picking through the substantial young adult fantasy section and indulging in historical romance novels. I started going out with some of the other young people I'd met through work and made more friends in Baton Rouge than I've made at any time in my life outside of college. I threw myself into martial arts classes determined to take full advantage of the once-in-a-lifetime instruction offered just around the corner from my apartment by one of the most illustrious martial arts masters in the world.
And that's how I found happiness in the small town I had so hated at first. Now, nearly four years since I left town, I STILL miss Baton Rouge sometimes. Life is funny that way.
Are there events in your life that forced you to make the best of an unpleasant situation? Did you find that improving your attitude helped you overcome the obstacle you faced?
About today's post:

January 31st is IndiesForward day – a special blogging event dedicated to spreading the legacy of Julie Forward DeMay and her touching memoir, The Cell War Notebooks.
What would you do when faced with a battle for your life? Author, photographer and creative spirit Julie Forward DeMay took on her fight with cervical cancer like she was playing for the new high score in her favorite video game, Asteroids. Inspiring, witty, beautiful and brutally honest, The Cell War Notebooks is a compilation of the blog Julie kept during the last seven months of her life. It's a powerful read for anyone, whether your life has been touched by cancer or not. Check out the paperback on Amazon and keep up with the latest news on Facebook. All proceeds from book sales go to Julie's nine year-old daughter.
The Cell War Notebooks on Amazon: http://amzn.to/W17WN4 (This is NOT an affiliate link)
The Cell War Notebooks on Facebook: http://facebook.com/cellwarnotebooks
Julie's Original Blog: http://cellwarnotebooks.blogspot.com
DuoLit's IndiesForward Page: http://selfpublishingteam.com/indiesforward