You might notice I'm quite excited!
Guess who's a semi-finalist?
Yeah, you didn't really have to guess that hard. I know.
So what's the big news?
Back in April, I submitted a children's book to a contest, and I finally heard back!
SOOP, Something or Other Publishing, just announced the preliminary results for their 2nd Annual Short Story Contest here. If you scroll down a bit, you'll see that I'm an additional semi-finalist in the Children's Fiction category.
The story is titled "No Monsters in This House," and I wrote the entire thing in a flash of inspiration while waiting for D to fall asleep a few years ago. Of course, kids that age always worry about monsters, if you remember this adventure we had.
"No Monsters in This House" takes a very different approach. Check out the SOOP link to learn more. I'd love if you cast a vote for my story!
It's an honor to have my writing recognized this way. Stay tuned for the final results! I'm sure waiting with bated breath.
Why Enter a Contest?
So why did I enter a contest rather than publish myself? Certainly I haven't hesitated to self-publish other works, including short stories.
T even offered to illustrate the story for me, but ….
Then I got a quote from a friend that honestly exceeded any expectations I projected for the book to succeeded. Some vendors offered me reasonable quotes but images that didn't appeal to me. I even tried my hand at drawing myself.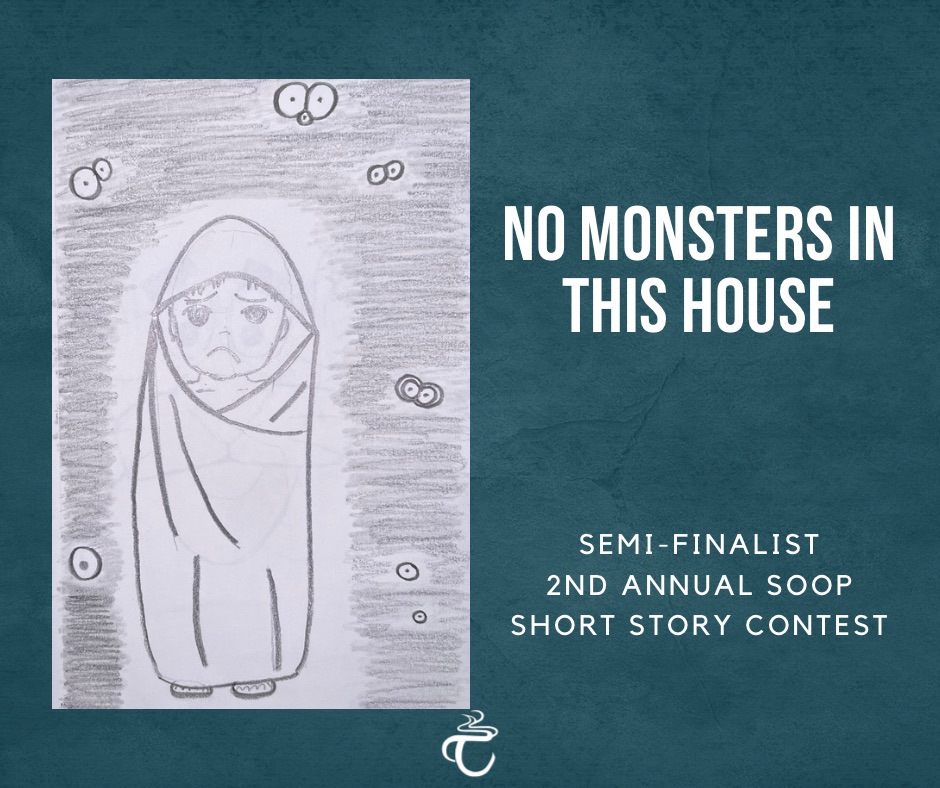 As an indie author, it's vitally important to produce the highest quality writing product I can. Drawing or digitizing images for a children's book is a huge undertaking with a steep learning curve. Hiring an illustrator can be cost-prohibitive unless you seriously promote your work. I just can't justify the amount of energy it would take to self-publish this work until exhausting all my other options. Hence the contest entry.
So while we no longer have to guess who's a semi-finalist, I look forward to the publishing contract details. Stay tuned for more information!