My husband has a terrible habit. He actually listens to the lyrics of the love songs I like to play in the background. His new habit of effortlessly ruining more classic love songs has riled me up.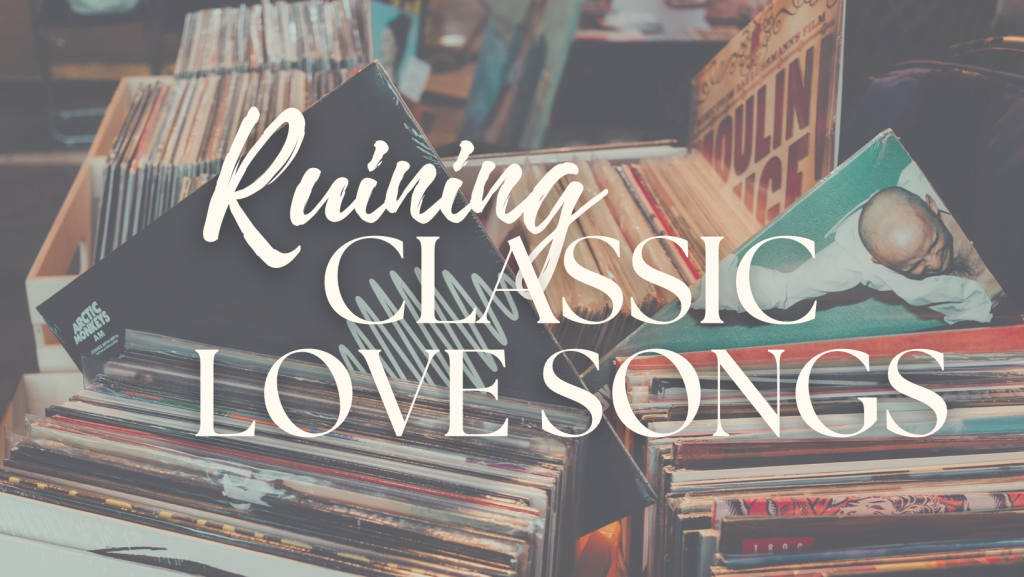 Maybe It's You
One of my old favorites, "It Might Be You," by Stephen Bishop, tells a sweet story. The guy looks forward to spending the rest of his life with his love. Now he's just waiting to meet her. Meanwhile, he dreams about their future together, loving each other and raising a family.
K has protested this interpretation. He blames this guy for hedging his bets on a girl he's already seeing. K's vision of this guy says his wished-for lover might be you, or it might be the next girl.
In response, I like to point to the line, "it must be you."
To me, this proves that the guy knows what good fortune has come his way with this new girl. He's found his forever with her.
Well, we can't let K have all the fun, now, can we? In the spirit of ruining classic love songs, I had to take my own turn.
A Practical Approach to Relationships?
K likes to tell me how "I'd Really Love to See You Tonight" takes a sensible approach. Here's a guy not promising forever. According to K, he just wants to appreciate the night with a girl with no expectations.
Unfortunately, the lyrics of the song don't really support K's lighthearted interpretation. First, this guy calls a girl for the first time in quite a while, claiming he just wants to chat. Then he moves on to wanting to see her tonight without any expectations. He even suggests they do the 80s version of Netflix n' Chill.
The reality is this guy is a sleaze-bag making a booty call. He wants this girl to let him stay the night with no obligation. The only saving grace in this song is that perhaps she wants the same thing: friends with benefits. Consider it an improvement over being the only girl in a long list of phone calls to actually entertain his late-night request.
---
What do you think of our interpretations? Do you think we've succeeded in ruining more classic love songs? Do you have a favorite song you'd like me to ruin?