Another month has flown by and this time I have two exciting announcements!
Atthis Arts' anthology, Five Minutes at Hotel Stormcove, containing my time-travel story, "A Step Through Time," will be released in May.
Sea Dreams is up for pre-order! This is the first book in my mermaid series, Sea Deception, and the ebook releases on June 27. It's 99¢ now, and the price will go up to $2.99 after release.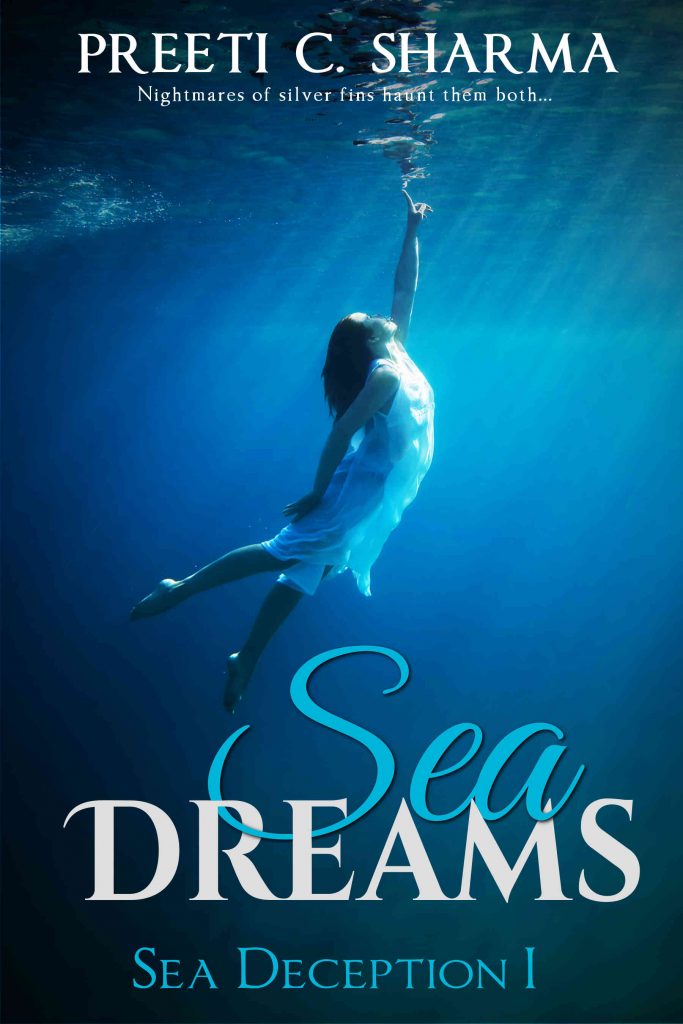 Meanwhile, Book 2, Sea Rivals, is sitting with my awesome beta reader and should be ready to go soon. I plan to have it up for preorder by the time Sea Dreams releases. I'll also be working on the print version of Sea Dreams, but I don't have a release date for that as yet.
The first draft of Book 3, Sea Rivals, is also wrapping up, and I can't tell you how relieved to be nearly finished managing three separate novels and a short story all at once!
I certainly bit off more than I can chew. Once I wrap up final edits and formatting for Book 2, I can focus all my efforts on a single novel again. After Book 3 comes out, the next question is what my next project should be…
Do you want Sea Deception Book 4 or Free Worvanz Book 2 next?