Last Halloween we had some Trick-or-Treat drama.
My husband, K, and I had taken the Munchkin trick-or-treating just around the neighborhood.  Since she wasn't even a year old, it was more for the fun and for Mommy and Daddy to wear costumes than it was because Munchkin wanted to celebrate Halloween.
We didn't have an elaborate setup, just everyone in costumes, and we grabbed a metal salad bowl to collect her candy.  It's not a huge container, but we also weren't expecting to collect a lot of candy.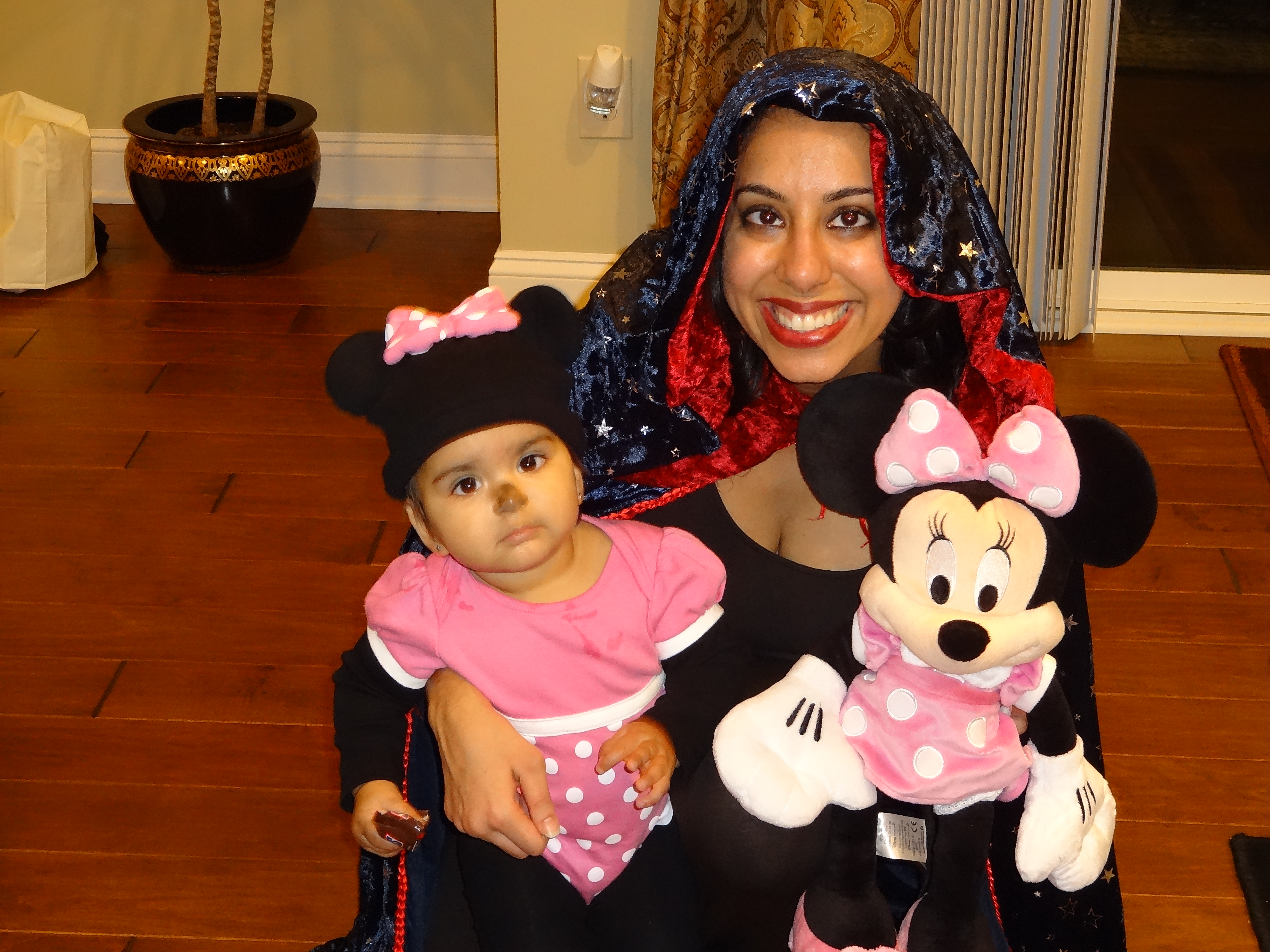 Well, things were going smoothly until two elementary-aged boys in costume opened the door to our "Trick or treat!"
One of them proceeded to grab a big handful of candy from Munchkin's salad bowl, much to our dismay.  OK, my dismay and K's great aggravation.  I was all for letting it go, but, on principle (hello, taking candy from his baby girl), K rang the doorbell to set things to rights.
The culprit claimed that he thought we were bringing candy to his door, and K was quick to point out that that's not how it works.  After restoring T's candy to her bowl, we advised them that they were welcome to trick-or-treat at our door if they wanted candy of their own.
Moral of the story: we will be skipping their house this year.